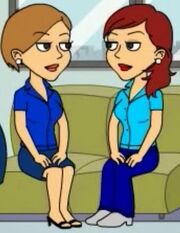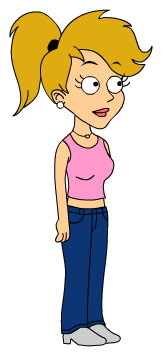 Adrianna is a female character who is created by DavidComedian1991. She is Andrew's girlfriend. She gets straight A's everyday.
Name: Adrianna Johnson
Born: May 10, 1995 in Kansas City, Missouri
Age: 22
Voice: Julie
Marvin: Brian (Brother)
Gianna: Princess (Sister)/Salli
Adrian: Kendra (Brother)
Susan Johnson: Susan (Mom)
Paul Johnson: Paul (Dad)
Lester Johnson: Eric (United 1660, Stephanie, Marvin and Malcolm's Dad)
Nick Edward Johnson: Young Guy (Brother)/Dave
Robert: Diesel/Simon
Andrew Clerk (boyfriend): Eric
Cousins: Erett Suzettehen, Alan Cardwell, Rosie Carson, Brenda Hagedorn, Bennett Suzettehen, Carl Johnson, and Eric Johnson
Uncles and Aunts: Matt and Junett Suzettehen (by her real dad), Errett and Gwen Hagedorn (by her mom), Kerth and Rachel Carson (by her mom), and Lester Johnson
United 1660: Steven
Stephanie: Emma
Likes: Family Guy, China IL, Machine Robo Rescue, Wii, Xbox, VHS and Betamax Tapes, Sket Dance, Soul Eater, South Park, American Dad, SpongeBob Squarepants, Brickleberry, Top Gun, The Cleveland Show, Bob's Burgers, Futurama, Aqua Teen Hunger Force, Phineas and Ferb, Crash & Bernstien, Star Wars Rebles, Regular Show, Teenage Mutant Ninja Turtles, Samurai Pizza Cats, MegaMan Starforce, Cardcaptor Sakura, Sailor Moon, Accel World, Naruto, One Piece, Disney XD, Toonami, Cartoon Network, Superjail, Doraemon, Digimon, Pokemon, The Power PuffGirls, One Piece, Initial D, Attack on Titan, Bleach, Space Dandy, Dexter, Archer, Fast and the Furious, Yu-Gi-Oh, The Venture Bros, The Big Bang Theory, The Looney Tunes Show, United Airlines, The Simpsons, Family Feud, Miami Vice, Top Gun, The Hunger Games
Hates: Caillou, Rosie, Boris, Doris, Barney, Baby Shows, Family Matters, Step By Step, Arthur, Cyberchase, Mr Pickles, Bubble Guppies, Educational Video Games, Theory T, Justin Bieber, Stephen Larson, likeplaneboy
Signature color: Pink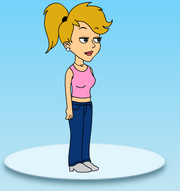 Ad blocker interference detected!
Wikia is a free-to-use site that makes money from advertising. We have a modified experience for viewers using ad blockers

Wikia is not accessible if you've made further modifications. Remove the custom ad blocker rule(s) and the page will load as expected.