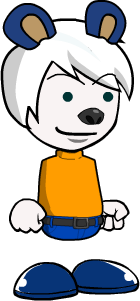 Bali is a character from Planet Nemo Animation Bali, Or qubo. In GoAnimate videos, he is a Li'l Peepz character.
Voice: Eric
Favorite Game: Max and Ruby the Video Game, Mario Kart 64, Aooni Series
Favorite TV Series: Guess With Jess, Gofrette, Raa Raa Noisy Lion, Timothy Goes to School, Raggs, Sarah & Duck, ToddWorld, Bali, Doki
Food: Truffle Berry Pie, Candy Pizza, Ice Cream, Cheese Cake, Waffle, Bread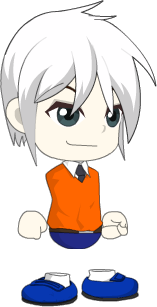 Parents
Friends
Enemies
Thinking
Ad blocker interference detected!
Wikia is a free-to-use site that makes money from advertising. We have a modified experience for viewers using ad blockers

Wikia is not accessible if you've made further modifications. Remove the custom ad blocker rule(s) and the page will load as expected.