Britney is Cindy's other friend along with Libby who is in Neutron's class. She can dance very well.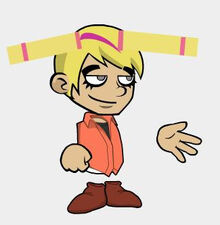 Appearance
Britney is of similar height to Cindy and Libby. She has green eyes and blond hair which is in long pigtails. She wears pink pants with white and pink waistbands, a pink jacket, a white and pink shirt that exposes her bare midriff, and pink and white shoes similar to Cindy's.
Ad blocker interference detected!
Wikia is a free-to-use site that makes money from advertising. We have a modified experience for viewers using ad blockers

Wikia is not accessible if you've made further modifications. Remove the custom ad blocker rule(s) and the page will load as expected.