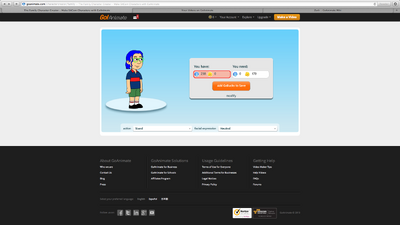 Clyde Zimmer is a character in GoAnimate life used by Ecolercomedian99.
Name: Clyde Zimmer
Voice: David
Born: October 4, 1996-1999
Age: 15-18
School: Westfield Jr. High, Indiana (GoAnimate Life only)
Likes: The Simpsons, Family Guy, The Cleveland Show, American Dad, Bob's Burgers, Futurama, Nickelodeon, SpongeBob SquarePants, The Looney Tunes Show, Troublemakers, Step by Step, Family Matters, Full House, Laverne and Shirley, Happy Days, Cartoon Network, Go!Animate,
Dislikes: Barney the Purple Dinosaur, Baby Shows, Getting Grounded PBS Kids, Nick Jr
Friends: Brian, Aaron, DrewAndMario, Baxter, Gunther, (one sided)
Enemies: Diesel, Memy9909, Warren Cook
First Appearance: Clyde goes to the movies while grounded
Ad blocker interference detected!
Wikia is a free-to-use site that makes money from advertising. We have a modified experience for viewers using ad blockers

Wikia is not accessible if you've made further modifications. Remove the custom ad blocker rule(s) and the page will load as expected.