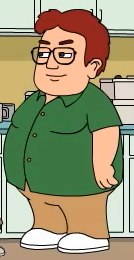 Diesel Joseph Hopkins (Febuary 14, 1972 - November 17, 2012), is a former Writer, Producer, TV Actor and Video Online User. Hopkins was best-known for playing "Joe Fatso" in the hit ABC sitcom Step by Step which he join and uncredited as of started in 1991 to 1994, also a CBS sitcom for the 1994-95 lineup staring Kurt Russell and himself called "The Diesel Hopkins Show". the show was cancelled because of his life result, he won 5 Emmy Adwards and 7 Golden Globe Awards for best known Comedian TV Star, in 1984 he was become a writer for Television Shows and Movies. which the youngest writer, in 1987. he become as an producer for movies and Television Shows also the Youngest Producer, in 1991. he become the most famous Television Actor as of started for his Television Carrer, Diesel Hopkins Retired from Television, Writer and Producer as of Winter 2001 because of His famiy life, He become a Video online user as of May-September 2012. he retired from making online videos for Youtube and GoAnimate, in September 2012 due to a online troll user against him, in 1987. he met Penny Afleck Major for the first time at South Park High School.he married her in December 19, 1992 as of happly married after 3 years of graduating from school, He had 2 kids to living with them. in 1989, he Graduated in South Park High School for his best work, in September 20, 2012. he moved out to Memphis, Tennesse with his entire family, in November 17, 2012. he was assassinated outside in the front porch at his home by Memy9909 using a BB Gun. His funeral was in November 22, 2012 at 3:45pm central, and he was buried in Elmwood Cemetary in Memphis, Tennessee.
WARNING: DO NOT CHANGE THIS ARTCLE ABOUT A DIFFERINCE PERSON WHO ASSASSINAED DIESEL HOPKINS BECAUSE THE HOPKINS COMPANY DOES NOT WANT PEOPLE TO CHANGE THE ARTCLE ABOUT THE ASSASSINATION, IF IT GET CHANGED BY A DIFFERNCE PERSON WHO ASSASSINATED HIM. IT WILL BE DELETED. IT WAS THE RULE BY JOSEPH HOPKINS OF THE HOPKINS COMPANY, REAL TIME.

Name: Diesel Joseph Hopkins (U.S. real name), Dandy Hopkins (British Real name), computerzrul2000 (nickname)
Date of Birth: Febuary 14, 1972
Date of Death: November 17, 2012 (assassination)
Voice: Diesel (normal), Kidaroo (Angry)
Friends: Memy9909, DrewAndMario, Carsonsfanclub, Corbin Petty, TylerTristar2isBack, David Matson, Brandon Bott and Others
Ad blocker interference detected!
Wikia is a free-to-use site that makes money from advertising. We have a modified experience for viewers using ad blockers

Wikia is not accessible if you've made further modifications. Remove the custom ad blocker rule(s) and the page will load as expected.