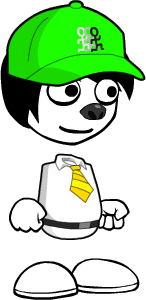 Doki Is a Little Doggy. He is from the Spanish version of Discovery Kids and has is own show in qubo. He is a Li'l Peepz.
Voice: Eric (Male)
Favorate Show: The Fairly Odd Parents, Paw Patrol, Olivia, Kate & Mim-Mim, Little Einsteins.
Favorate Game: Mario Party 3 with Fico, Oto, Anabella, Gabi, Mundi ,
Ao oni 6.13
Friends
Ad blocker interference detected!
Wikia is a free-to-use site that makes money from advertising. We have a modified experience for viewers using ad blockers

Wikia is not accessible if you've made further modifications. Remove the custom ad blocker rule(s) and the page will load as expected.