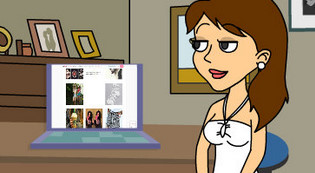 Elizabeth was 1st featured on Elizabeth Gets Grounded For Going On We Heart It, she will be featured on more grounded videos in the future.
Likes:
We Heart It, Annoying her sister, Starbucks, Chipotle, Disney Movies, Talking with friends, Mall, Panda Express.
Dislikes:
Sister, Being grounded, Her dad bugging her, McDonalds, Chuck E Cheese.
Brithday:
1998 - 16 Years Old
Ad blocker interference detected!
Wikia is a free-to-use site that makes money from advertising. We have a modified experience for viewers using ad blockers

Wikia is not accessible if you've made further modifications. Remove the custom ad blocker rule(s) and the page will load as expected.