Elmo is a little red monster in Sesame Street! His voice was originally Kidaroo or your recorded voice (for Example, TigerMario2002; uses his own voice via high pitched voice without autotune to voice him like all his other characters), but other users use different voices. Elmo likes Toys'R'Us, just like Caillou likes Chuck E Cheese's!
Elmo
250px


Name

Elmo Monster

Species

Muppet

Likes

Ice cream, Toys'R'Us, Elmo's World, Dorothy Fish, Mr Noodle

Dislikes

School, vegetables, the Supermarket

Voices

Kidaroo, your voice, David or Evil Genius, Ivy (TheJojuan4444, AngryBirdman03), Eric

Series

Elmo Gets Grounded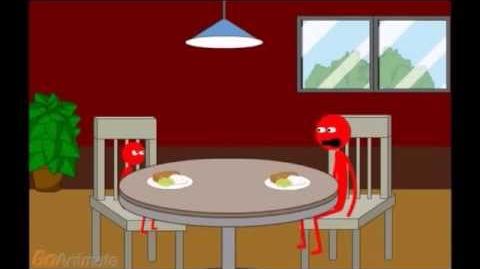 Ad blocker interference detected!
Wikia is a free-to-use site that makes money from advertising. We have a modified experience for viewers using ad blockers

Wikia is not accessible if you've made further modifications. Remove the custom ad blocker rule(s) and the page will load as expected.