Eric
Talk

0
654pages on
this wiki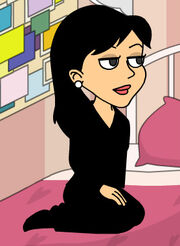 Eric is a character of GoAnimate. He wears red and white striped shirt, green shorts, glasses, white socks with red stripes, and white sneakers.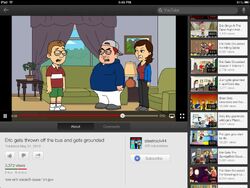 Full Name: Eric Eripscon
Age: 8-16
Date of Birth: August 12th, 1997-2005
Friends: Erika, CJ Porritt, Brian, Aaron, Becky, Kara, Daniel, Stacy, Tjsworld2011, Ccmater2, Heather From Total Drama Peter
Enemies: Barney the Purple Dinosaur, Memy9909, Paramount Pictures Logo (2013), Klasky Csupo (1998) Logo, The Evil Emporer Zurg, Mr P. Head, ANti Buzz Lightyear, Paramount Pictures (1995) Logo, Losto Hugin Bear, DrewAndMario, Dark Kayla, Rugrats, Dracula, Hurricane Sandy
Zodiac Sign: Virgo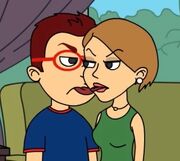 Chinese Zodiac Sign: Rabbit
Eric is made by the   
JΣrrycoмєd¡ΛN27
 to the
Spongebob123790 on GoAnimate


Eric Smith
Eric Smith was born on December 12, 2000, and related to Eric Marcot (born 1999) and Eric Eripscon (born 1997).