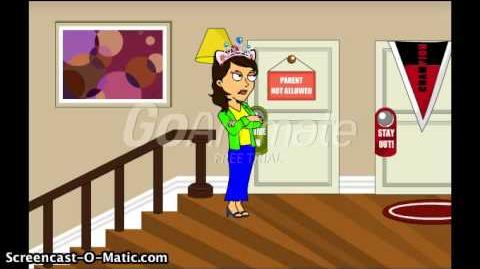 Gianna is
Adrianna
's evil younger sister. She looks like a princess but she is not. She is very dirty minded and keeps on burping and farting in public.
And she also might still need diapers because she often does her business in places she shouldn't go
Date of birth: March 21, 2002 in Detroit, Michigan
Age: 15
Date of death: April 19, 2017 in Chicago, Illinois
Cause of Death: AIDS
In CocaColaComedian1999's videos, she gets grounded by Adrianna's mom, Lester, Robert, and Nick Edward Johnson.
Ad blocker interference detected!
Wikia is a free-to-use site that makes money from advertising. We have a modified experience for viewers using ad blockers

Wikia is not accessible if you've made further modifications. Remove the custom ad blocker rule(s) and the page will load as expected.