IVONA is a multilingual speech synthesis system developed at Polish IT company IVONA software, established in 2005. Since January 2013, it was acquired by Amazon for its Kindle product line for reading eBooks using IVONA voices.
Several of the IVONA voices are also appeared on GoAnimate when using text-to-speech for their character voices.
List of IVONA voices appeared on GoAnimate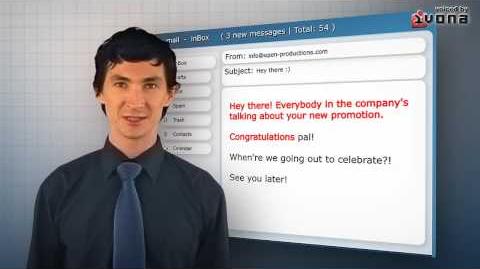 American English
British English
Danish
American Spanish
External links
Ad blocker interference detected!
Wikia is a free-to-use site that makes money from advertising. We have a modified experience for viewers using ad blockers

Wikia is not accessible if you've made further modifications. Remove the custom ad blocker rule(s) and the page will load as expected.