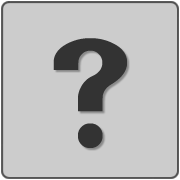 It's Happy Bunny is a GoAnimate channel featuring all the Happy Bunny characters.
Happy Bunny is a bunny with a very smart attitude. It's Happy Bunny started off as a name of a character in a series of stickers, buttons, greeting cards, posters, and other merchandise sold at novelty shops across North America. Designed by artist and writer Jim Benton, "who People Magazine called the most visible cartoonist in America." Happy Bunny is a small, smiling bunny, often varying in color, with an insulting slogan printed at its feet.
GoAnimate's info of It's Happy Bunny
It's Happy Bunny™
From the mind of Jim Benton comes It's Happy Bunny™, the cutest burping, farting, and smack-talking bunny you've ever seen. Who ever knew that being so insulted could be so charming? This crass little bunny packs a lot of punch, and will brighten your day in a slightly evil kind of way! Known worldwide as an icon of cute, the bunnies on Go!Animate are ready to be animated. Bring your insults and cuteness to life on Go!Animate!
Refrences