Julian3535 Animations & Films is a former GoAnimate user who made and was the founder of Boris The Teeth Guy since Valentine's Day of 2016. He joined on November 4th, 2014, and started using GoAnimate on March 11th, 2015 without knowing how to use it at all. His channel had over 15,000 subscribers with over 10,000,000 channel views!
He also did random stuff on GoAnimate that he finds interesting...
He joined GoAnimate4Schools on January 2nd, 2016, which expired on January 6th, 2017.
His old channel was made on Febuary 11th, 2014 and it got terminated the night of November 1st, 2014.
On February 20th, 2018, his other channel was terminated and on March 19th, 2018, he decided to quit YouTube for good.
Controversies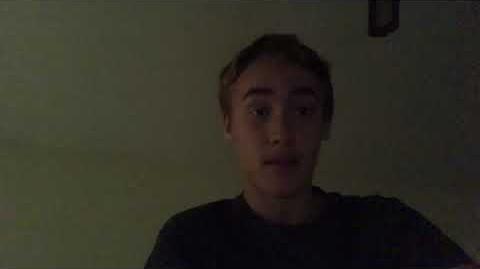 On March 28, 2018 , his brother announces that Julian died in the form of suicide which led to backlash on famous Go!Animate YouTubers like African Vulture, Go!Thug247 and more.
On March 30, 2018, Julian uploads on video titled " What happen?", says that the death was a hoax, explains that his brother got access to his phone and announces of his supposed death.