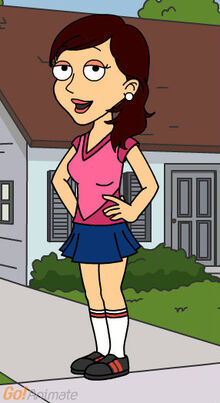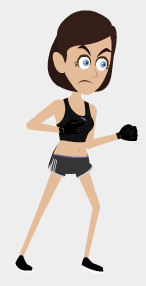 Katie is a preschool/young adult former troublemaker. She wears a red shirt with blue jacket with black jeans. Her hairstyle is dark brown. She became a non-troublemaker in 2013 due being too old to get grounded. She is now wearing cheerleader shirt and skirt.
Birth: January 31, 1992
Likes: Going to the Park, Lucy Tyler
Family: Mom (Voiced by Millie), Dad (Voiced by David)
Voice: Amy
Dislikes: Being Grounded, The Military Schools,
Age:25
Friends: Good users
Enemies: Bad users, Louielouie95 Katie ( Lucy Tyler media )
Ad blocker interference detected!
Wikia is a free-to-use site that makes money from advertising. We have a modified experience for viewers using ad blockers

Wikia is not accessible if you've made further modifications. Remove the custom ad blocker rule(s) and the page will load as expected.