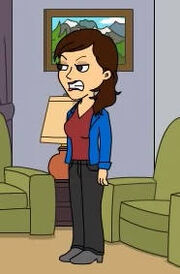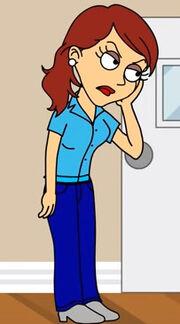 Kimberly Clark (born McNish) is Andrew's mother.
Her birth to Andrew was very controversial. At age 14, she illegaly had sex with her 16-year-old boyfriend Diesel Clark and therefore got pregnant. However, she refused an abortion and her and Diesel decided to take care of the child with the help of their parents. And so Andrew still had a good childhood and became a gentle young man. Then, a few days after her 16th birthday, she and Diesel married and got three more kids.
She has bipolar disorder. Her second son Chandler also deherited that.
Voice: Kimberly
Born: November 2, 1980 in Chicago, Illinois (age 37)
Ad blocker interference detected!
Wikia is a free-to-use site that makes money from advertising. We have a modified experience for viewers using ad blockers

Wikia is not accessible if you've made further modifications. Remove the custom ad blocker rule(s) and the page will load as expected.