Lil' Peepz is a series produced by Krayon (Stylized as KrAYON) which is based on the 2005 Disney film Lil' Petz. Unlike the movie, the series features different voice actors instead of the ones in the film. The series is produced by KrAYON Productions Inc and is distributed by Walt Disney Television (United States and Canada) and CBS Studios International (Internationally).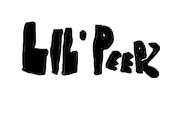 | Created By | Asael Polanco |
| --- | --- |
| Animation By | Asael Polanco |
| Episodes | |
Plot
The series is set after the film and follows Joe and his friends having misadventures in their normal lives facing friends, enemies, and girls.
Characters
Supporting Characters
The first  episode was The Pilot then the other episodes comes and after Season 1 ends, a new logo can Be seen
Ad blocker interference detected!
Wikia is a free-to-use site that makes money from advertising. We have a modified experience for viewers using ad blockers

Wikia is not accessible if you've made further modifications. Remove the custom ad blocker rule(s) and the page will load as expected.