LucaElliot123

'

Origin

GoAnimate

Occupation

Working,doing artwork

Hobby

Doing GoAnimate,playing video games,watch TV

Age

11 years old

Born

Akershus,Skui
LucaElliot123 (a.k.a LucaElliot) was a child youtuber and the main antagonist in his GoAnimate vids. He was also a painter and drawer. He studied art and drawings. He was post productioning Jimmy Gets in Trouble. On May 5 2014, GoAnimate Fan 188 got him terminated for making a video out of awildmewfromROBLOX by contacting support@goanimate.com about his video. As a result, he was a bad user. Then later his account  came back on May 12 2014 for deleting the two videos he made.
Biography
He is an 11 year old boy who basically is the big bad in real life and his GoAnimate vids but he is still a nice and kind guy. He was born in Norway and he is studying art and drawings. Luca also knows a lot of Cayby J. He is a bad boy and mastermind in real life.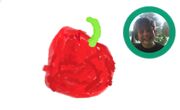 Ad blocker interference detected!
Wikia is a free-to-use site that makes money from advertising. We have a modified experience for viewers using ad blockers

Wikia is not accessible if you've made further modifications. Remove the custom ad blocker rule(s) and the page will load as expected.