Memy9909 (AKA MemyComedian) is a former GoAnimate user and former YouTube troll. He joined GoAnimate in 2011. He is the creator of Jeremy, Cynthia, Junior, Patrick, Angela, and Kidaroo. A lot of the videos he made were, basically, stolen ideas from various grounded video users, some of which are what he made by himself. He even made videos out of Baxter, Murkekow, and MFBarney, resulting to a war between his fan base and Baxter's fan base. He's one of the two users who ruined the Brian series from adamkleinschmidt2003. He did that by stealing Kayla from Brian and having her become his "GoAnimate wife". He was terminated on YouTube in September 2012. His GoAnimate account got terminated two years later. As of 2014, he has been considered by many users as a dead horse, even though he had a back up YouTube channel named IAmMemy9909.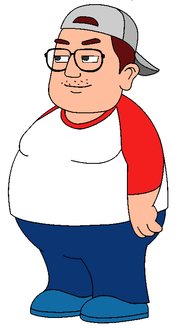 Influence
The success of his grounded videos out of Baxter and almost half of his fan base resulted to the creation of a huge fanbase. Alot of people have started to make videos out of Baxter and continued to do them. Some users stopped making videos out of Baxter after realizing that Baxter is a real person and even turned on Memy9909. The FunEditor4 is one of them.
How Memy9909 has ruined adamkleinschmidt2003's Brian series has influenced mrjimmiemilesify and The FunEditor4 into doing much worse.
mrjimmiemilesify used his own Maya character as Brian's wife.
The FunEditor4 (FunEditor4 Studios) incorporated the concept of Princess Denise having a boyfriend that is not Baxter, which was first introduced in the newer episodes of the Jeremy series from Memy9909, into adamkleinschmidt2003's Brian series. This was done in order to make up for the mess that was made, but the results were catastrophic. Thankfully, FunEditor4 cleaned up the mess and ignored any of the events that took place after the last good video from Memy9909, "Brian Saves Kayla And Gets Grounded For It."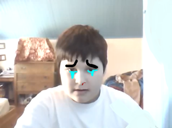 Ad blocker interference detected!
Wikia is a free-to-use site that makes money from advertising. We have a modified experience for viewers using ad blockers

Wikia is not accessible if you've made further modifications. Remove the custom ad blocker rule(s) and the page will load as expected.