Monty's World is a GoAnimate series currently in a state of limbo. With the removal of many voices, GoPlus being phased out, and having to move to GoAnimate for Schools, it may take a while for the animator InSaNeJOY to get this series going again, especially with the lack of good props in the schools engine.
Characters
Monty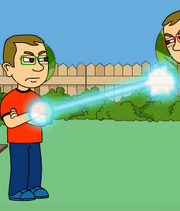 Monty is the main character and is the protagonist of Monty's World. Although usually a butt monkey, he does sometimes have his moments and fight evil.
His enemy is the Grounders Army.
His birthday was 7/16/2003.
Cocoa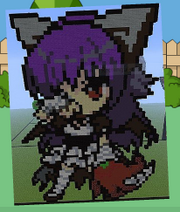 Cocoa was first coded into the real world in another video from Land of LOLs, the creator of the series, called Monty vs. Cocoa. She originally lived in the
Phantom Breaker: Battlegrounds
world. She will later appear in the series.
She is an antagonist of the show. She's part of the Grounders Army.
Ad blocker interference detected!
Wikia is a free-to-use site that makes money from advertising. We have a modified experience for viewers using ad blockers

Wikia is not accessible if you've made further modifications. Remove the custom ad blocker rule(s) and the page will load as expected.