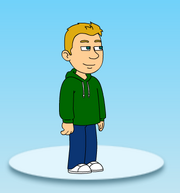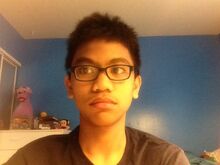 MountaunDewGuy2001 (also known as Nintendofan20) is an awesome guy that makes videos out of bad users. He hates GoAnimate haters (Except AGKandvideomaker2000 and KillerNinja65) due to Harry Fans. His first follwer is Zscriv. He uses Google Chrome because it is his favorite Browser 
Voice: Eric
Birthdate: May 31, 2001
Age: 13 (2014)
Age: 14 (Now)
Likes: Goanimate, Google, Google Chrome, Firefox (Sometimes), Windows, My Little Pony: Friendship is Magic, Doraemon, Battle for Dream Island, Inanimate Insanity, The Amazing World of Gumball, Adventure Time, Regular Show, Stephen Universe, Angry Birds, Zscriv, Caroline0204, Calebcomedian, Arvin21359, Mabuscus Chuchu, TacoComedian, Paultheninja203, Momo YouMookSaidTimon, davemadson, Sophie The Otter A.K.A PB&Jotterisnumber1, MidnightComedian2001, LouieLouie95, AGKandvideomaker2000 (I respected his opinions on hating GoAnimate), KillerNinja65, Smosh, Vat19, Hacking Food, YTPMVs, Sparta Remixes, Angry German Kid, Angry Dominican Kid, Downfall Paraodies, Grounded Videos, Looney Tunes Intro Bloopers, Funny Signs.
Dislikes: Bad Comments, Kidz Bop, 6teen, Johnny Test, Drawn Together, Brickleberry, Toddlers and Tiaras, Franny's Feet, Justin Time, Angelina Ballerina, The Chicka Show, Noddy, Postman Pat, Fireman Sam, Internet Explorer, TheTailsGirl Jade (MOSTLY), Henny Loc, Sam RovioFan, Luke Gartrell, Thunderbirds205, Marcus T**t, GrandChase, GrandChase RealCook, GrandChase WarrenGirl, Lothos GrandChase, Calum1998, nopecommedian, and THISNAMEHASNOBADWORD, SallyJones1998, MrAndrewB1998, Calum1998, LadyLovesTravel, Jamiem2001, Bobbyispoopy.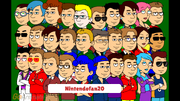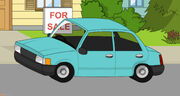 Ad blocker interference detected!
Wikia is a free-to-use site that makes money from advertising. We have a modified experience for viewers using ad blockers

Wikia is not accessible if you've made further modifications. Remove the custom ad blocker rule(s) and the page will load as expected.