Navaria is the former version of iPhone OS (or iOS). The first version of Navaria was 1.0 and the last versions that were released was Navaria TE (released on April 15 2004) and Navaria 2003 (released in 2003/2006). Many of the older versions of Navaria (4.0, 2002, TE) ceased support and it got discontinued on the release of the first iPhone and iPhone OS 1 but the last release (Navaria 2003) was supported until iPhone OS changed its name to iOS in 2010.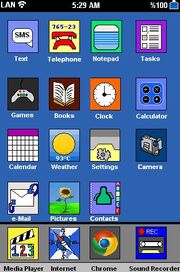 Versions
Ad blocker interference detected!
Wikia is a free-to-use site that makes money from advertising. We have a modified experience for viewers using ad blockers

Wikia is not accessible if you've made further modifications. Remove the custom ad blocker rule(s) and the page will load as expected.