Nick Dean is the coolest kid in the state, he never gets grounded, but he has to repeat seveth grade when does some very bad. He loves to style his hair, whenever he gets scared or frightened he will let out a high pitch scream that sounds like a girl's. He also sings German which is unusual.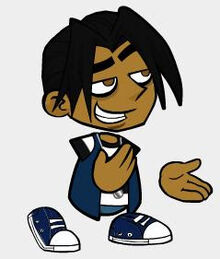 Gallery
Ad blocker interference detected!
Wikia is a free-to-use site that makes money from advertising. We have a modified experience for viewers using ad blockers

Wikia is not accessible if you've made further modifications. Remove the custom ad blocker rule(s) and the page will load as expected.