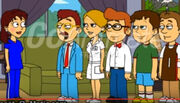 Nicole
is a female character as part of the GoAnimate Grounded Universe. She is created by GoAnimonster. She is Brian Sharp's girlfriend. She is also featured in the Diego gets grounded series. Her father is British while her mother is Australian.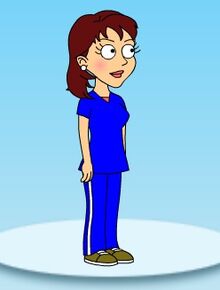 Information
Gender: Female
Hair color: Red
Occupation: High School Student
Born: 1998 in Dallas, Texas
Family: Carl (Dad) 
Kim (Mom)
Harold (Brother)
Hayley (Sister)
Rhino (Brother)
Diego (Brother)
Voice: Kayla
Ethnicity: Caucasian-American
Ad blocker interference detected!
Wikia is a free-to-use site that makes money from advertising. We have a modified experience for viewers using ad blockers

Wikia is not accessible if you've made further modifications. Remove the custom ad blocker rule(s) and the page will load as expected.