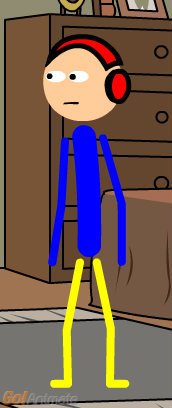 polterpup622 is a user who make's plush videos, goanimate videos, ect.
voice: joey, kidaroo(when he's angry), diesel (it was prior to his winter form).
friends: supermarnies, ws4000video, banjo videos, met4179fx, reinaldo vega, jake dimaggio, jacob lobner, ed edd n eddy, & polterpup.
enemies: warren cook, dorothy slawik, liam cook, macusoper, laura wolpern, luke gartrell, officer wagon, & wicket lucas.
likes: videos, kirby, mlp fim, mario, polterpups, tom & jerry, angry birds, ed edd n eddy, pacman, & eric gets ungrounded videos.
dislikes: wicket lucas, luke gartrell, dora the explorer, caillou, barney, & eric gets grounded videos.​
​triva
his orginal name is lilbuddy622
he got a playststion for christmas with pac man world because it's to celebrate the 20th anversery of the playstation
he did some gamplay videos
the reason he is called polterpup622 is because 6-22 is his birthday
Ad blocker interference detected!
Wikia is a free-to-use site that makes money from advertising. We have a modified experience for viewers using ad blockers

Wikia is not accessible if you've made further modifications. Remove the custom ad blocker rule(s) and the page will load as expected.