Roderick is the main protagonist of the Roderick series. He has 2 sister named Kayla and Princess Denise, he has a brother who picks on him and his sisters (Jacky), he has a girlfriend named Harper, and has 2 parents.
He was born in Memphis, Tennessee.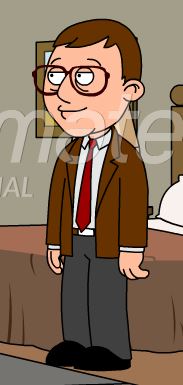 Information
Gender: Male
Hair: Brown
Occupation: High School Student
Age: 15
Family: Cyril Robertson (Father)
Tanya Robertson (Mother)
Jacky: (Brother)
Princess Denise (Sister)
Kayla (Roderick's Lifelong Sister)
Voice: Steven
Ethnicity: Caucasian-American
Likes
Dislikes
Trivia
caroline0204 and FunEditor disapproves him and his sister Kayla being in Keith's family. This is why Simon Penza accidentally took Diesel's wife and kicked him and his sister out of the house. From now on, Roderick and Kayla now live with Jacky's family.
Ad blocker interference detected!
Wikia is a free-to-use site that makes money from advertising. We have a modified experience for viewers using ad blockers

Wikia is not accessible if you've made further modifications. Remove the custom ad blocker rule(s) and the page will load as expected.