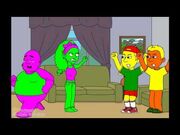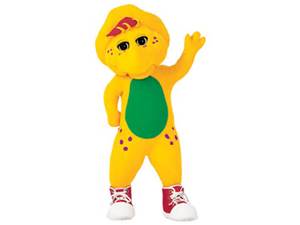 He is the brother of Baby bop and the cousin of Riff.
Section heading
Born: Jan 1st 2006
Voice: Eric
Age: 11
Grade: 4th
Gang: Barney the Purple Dinosaur, Baby Bop
Section heading
Bj is a yellow dino. He has a sister named Baby Bop who is 5 years old. He has a cousin named Riff who is 8 years old.