The Samsung Galaxy S6 Edge is the world first smartphone with dual-edged curved display
Specifications: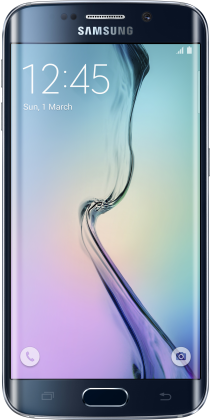 Brand: Samsung
Model: SM-G925F
Rear camera: 16MP with flash
Front camera: 5MP
ROM: 32GB/64GB
RAM: 3GB
OS: Android 5.0
Colors: Black/White/Gold/Emerald Green
Display: S-AMOLED
Resolution: QHD 1440p
Size: 5.1 inches
Battery: 2600 mAh
Removable: No
SIM: Nano-SIM
LTE: Yes
External storage: No
NFC: Yes
Connections: Wifi/3G/4G/Bluetooth 4.0/USB
Contacts: Unlimited
CPU: Samsung Exynos 7420
Cores: Octa-Cores
Ad blocker interference detected!
Wikia is a free-to-use site that makes money from advertising. We have a modified experience for viewers using ad blockers

Wikia is not accessible if you've made further modifications. Remove the custom ad blocker rule(s) and the page will load as expected.