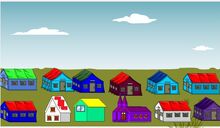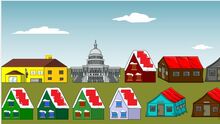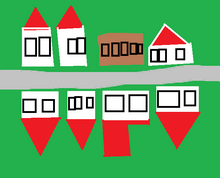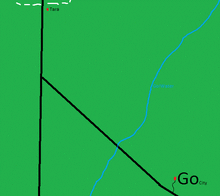 SeasonFish (former Season Village, Tara) is a Village On GoAnimate Mexico before, Eleven county, district Allie
1. Yellow House (300 population is about)
2. 2000 population is 603 in Season Village, 1900 Population is 135 in Season Village! 1823 is 40 Population in Season Village! 2015 is 6000 Population in SeasonFish
Small Village Name is Blue's Farm! 1823 population is 30 in Blue's Farm! 2000 population is 220 population in Blue's Farm
Middle Village Name is Battle Of Season Ville! 1823 population is 156 in Battle of Season Village! 2000 population is 450 in Battle Of Season Village
Full: 1823 population is 226, 2000 population is 1273
3. Police (29 population is about)
4. Season Home House (280 population is about)
5. 4 Church (1 Roman (Yellow Church) And 2 Greek (Blue Church) And (Small Louis Church), Blue's Farm (St.Ivan Church)!
Roman Catholic Church built in 1893.
Greek Catholic Church Built in 1924 (Blue Church) and 1867 (Small Louis Church),
Blue's Farm Church, Built in 1829 (Roma Built)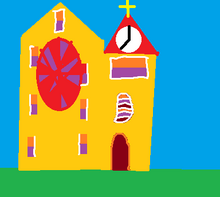 6. Goanimate USA after here mexico before (Texas Small Village)
7. In Train GoAnimate City To Season Village (May 1935)
8. In WW2 a battle in the village was called "Battle of Season Village"
9. During the 1980-2015 War for Rights that season village had been bombed by the KVA (Kill Vice Admin) army, But, Febuary 19, 2015 Changed Name is: SeasonFish (With City)
10. Since 1823-2015 Creates A House With name: battle of season village (Blue's Farm counterpart)
11. 3 Way On St.Ivan (Blue's Farm), Derek (Season Village), Stephen Lickson (Battle of Season Village)
12. Stephen Lickson Is Born On October 19, 1829! In Brown House Vandal! So, Is Death In July 19, 1882, He is Blue's Farm expelled!
13. He's Re-Created on Febuary 19, 2015! with church
14. In 2001, the township's population identified themselves as 67% English, 33% Spanish nationality.
History
In 1823, a newly planted village, just paid 1$ fee. The 1847 census also included as a noble village, Lickson list will have more families used to live in the settlement.
In 1823 began the land consolidation process, which is completed in 1887.
The town's population in the early 1900s has dealt primarily with domestic weaving.
In the early 20th century, a county eleven, Allie belonged Township Regent 75 Years ago belonged to GoAnimate Mexico.
In 1910, 2814 English And 97 Spanish to resident was one of 490 Roman Catholic, 2307 Greek Orthodox . Season Village In 1959, it became a co-operative village.
Name was Tara until 1965
Season village Between 1950 and 2006 it was the south part of Allie! The President's decision in 2003, taken on 1 October 2006 and again from an independent village.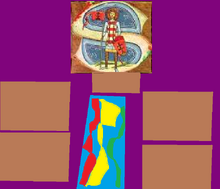 Ad blocker interference detected!
Wikia is a free-to-use site that makes money from advertising. We have a modified experience for viewers using ad blockers

Wikia is not accessible if you've made further modifications. Remove the custom ad blocker rule(s) and the page will load as expected.