Skyler Hawkins (Or SkylerTheGoAnimateGirl) is a very popular user, and she is one of the top most popular female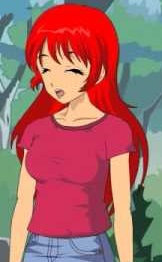 GoAnimators, and she is 2nd to only OfficerPoop247, who is the most popular female GoAnimator, and she is born in January 2002, and she joined YouTube in 2013. She is controversy for taking part in YouTube wars and making videos out of users.
Info
Date of Birth: January 21, 2002
Age: 14
Gender: Female
Voices:
Ages 1 - 6: Ivy
Ages 7 - 8: Tween Girl
Ages 9 - 12: Shy Girl
Age 13: Emma
Age 14 - present: Salli
Ad blocker interference detected!
Wikia is a free-to-use site that makes money from advertising. We have a modified experience for viewers using ad blockers

Wikia is not accessible if you've made further modifications. Remove the custom ad blocker rule(s) and the page will load as expected.