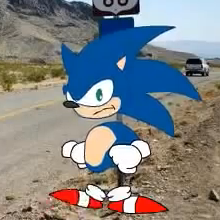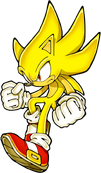 Sonic The Hedgehog is a fictional character in of the Sonic The Hedgehog series. He appears in the commuity stuff as a character.
Voice: Young Guy, Eric, Brian, Kidaroo, Paul (for Eth-29's Old Video)
Born: June 23, 1991
He acts the same as a normal character.having 23 actions and you can give him a voice, but he does not have any facial expressions.
List Of Actions
Spin jump
Homing Attack
Spindash
Light Speed Dash
Super Sonic Transform
Punch
Kick
Wall Jump
Parkour
Slide attack
Hyper Sonic Transform
Trivia
Ad blocker interference detected!
Wikia is a free-to-use site that makes money from advertising. We have a modified experience for viewers using ad blockers

Wikia is not accessible if you've made further modifications. Remove the custom ad blocker rule(s) and the page will load as expected.