Sophie
is a female character who is created by louielouie95. She used to live with Ernest and his family, but after her old boyfriend
Ryan
broke up, with her she went to live with Jay's family. She is the boyfriend of FunEditor4's Rex character, she's the sister of Jay and Olivia, and has parents.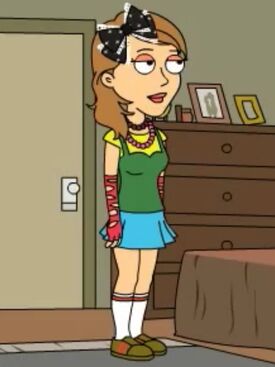 About
Name: Sophie
Voice: Princess
Born May 9 1996 (Charlotte, North Carolina)
Best Friend (Paulina)
Ethnicity: Caucasian-American
Family
Diesel (Father)
Kimberly (Mother)
Jay (Brother)
Olivia (Sister)
Rex (Boyfriend)
Trivia
She's the 1st different colored version of Zoey.
She was 1st made in November 2013 along with Ivy (LouieLouie95) and Maddison (LouieLouie96).
She turned good during The Better Choice Video Campaign, similiar to Leila.
She used to be one of Erika's sisters, but due to the 4 housing limits, she moved out of the Dawson family's house.