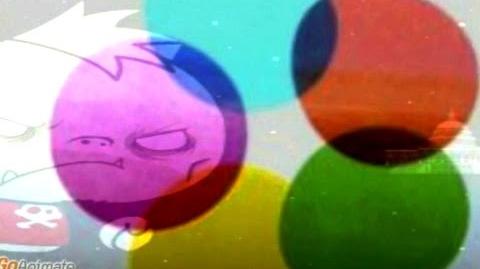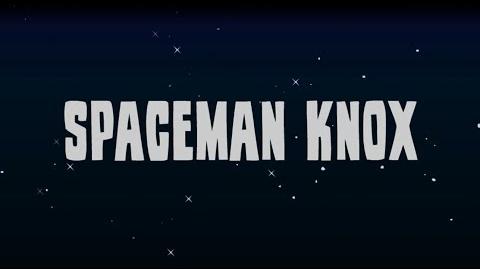 SPACEMAN KNOX is an 18+ comedy/sci fi series rendered on the GoAnimate platform. It consists of seven TracVids, numbered 0001 through 0007.
Plot
The story primarily concerns the wanderings of an amnesiac, Cadet 31, who is left alone on an unnamed spacecraft by the title character and his second-in-command, Anatron, as they attend to a mission on the planet below. Cadet 31 encounters several unusual inhabitants aboard who lead the story into meandering asides and offer little help in his quest to make sense of his situation.
Cadet 31 finds a bar aboard the ship and begins drinking heavily. Later, Spaceman Knox and Anatron return, having encountered their nemesis, one Captain Schism.
Profanity, sarcasm and scientific impossibilities are recurrent themes. Total running time is 32 minutes.
Production Notes
Ford T is the creator and main vocal actor. Orson Welles is Production Assistant. Music by the New Jersey thrash metal band Trigger MekanizM is featured, as well as popular free soundtrack artist Kevin MacLeod. Special audio production was rendered in Mixcraft 6 software. Sounds from the GoAnimate library were also employed.
The series has a frequently updated facebook page: SK on Facebook.
Youtube channel: [1]
Ad blocker interference detected!
Wikia is a free-to-use site that makes money from advertising. We have a modified experience for viewers using ad blockers

Wikia is not accessible if you've made further modifications. Remove the custom ad blocker rule(s) and the page will load as expected.