The Smith Family Series Was Started by a User Named "CamComedian1985".
People Loves Watching The Smith Family Series, CamComedian1985 Had This Smith Family Series Since September 2013. The series was put on hiatus leaving 10 episodes unaired due to CamComedia1985's Goplus being expired it ended when the creator retired. As of 2016, HIT Entertainment hasn't decided if the show will be renewed or canceled.
Main Characters

News Feed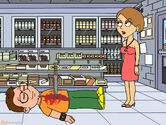 New Smith Family Episode:
Rest in Peace Brian Smith :-(
Posted:  12/29/13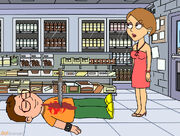 My Goanimate Fans Are Upset from Brian Smith's Death <:'-(
DON'T WORRY!!!! HE RETURNS ON EPISODE 87 XD
Posted: 12/30/13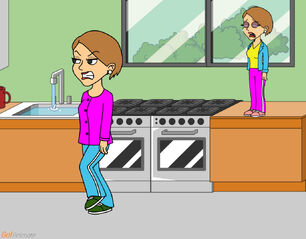 New Smith Family Episode:
5 Days of Punishing
Enjoy My Smith Family Episode :-)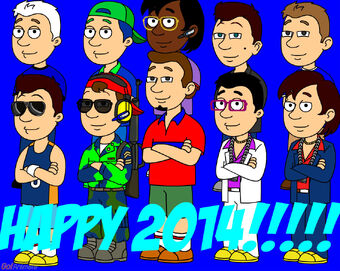 New Smith Family Episode: Enjoy :-)
Also I Wanna Wish All of You A Happy
New Year, It's Turning to 2014 XD
New Smith Family Episode: Katie Poops
Warning: May Gross You out
Enjoy The Video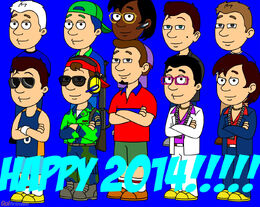 GOOD NEWS XD
less Than 10 Hours Left in Ontario And Qubec
Until 2014 XD!!!!!!!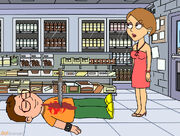 Welcome back Brian Smith :-)
The Smith Family Series is Going to be on Hold After it Reaches 90 Episodes, Also. PLease Don't be Upset. I Still Have to Concertrate on my Tornado Family Series, My Stewart Family Series, And Other Kinds of Things.
The parents Divorce over Punishing: Enjoy
Will The Parents Reunite Together?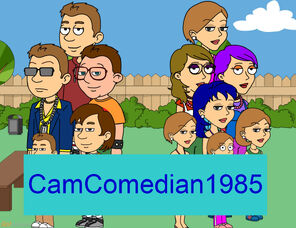 New Smith Family Episode: Enjoy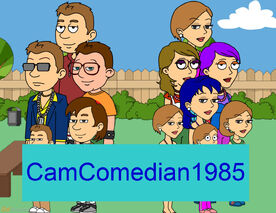 Katie Sends Spam To Brian Smith
And Gets Grounded BIG TIME!!!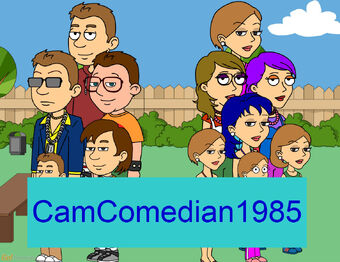 it has been 90 Episodes of The Smith Family
Series, CamComedian1985 Announced
That he Will Put it on Hold For a Couple
Months, He Wants it Back By May 24th, To
Celebrate brian Smith's 18th Birthday.
CamComedian1985 is Updating The Smith Family Wiki.
Stay Tuned for The Update.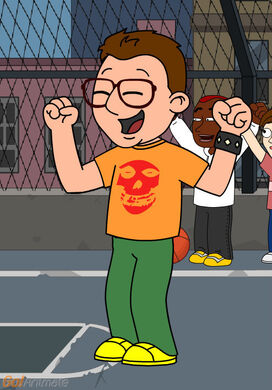 Sorry I have Not Updated The Wiki in A While, But Good News is That The Smith Family Returns March 7th, 2014. And The Smith Family Series is Back on The Road, And We Are Excited for Episode 100, Just 10 More Episode Left to go Before We Reach 100 Epiaodes, Once It Reaches 100 Episodes, CamComedian1985 Will Make a Smith Family 100 Episode Celebration, Also, We Are All Wating for Brian Smith's Birthday, He is Ending His TeenHood, And Into AdultHood.
Days Til Smith Family Return: now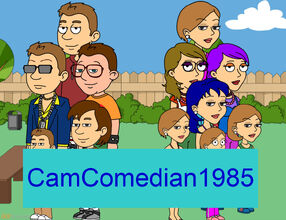 New Smith Family Episode: http://goanimate.com/videos/0ycd_3e8qPio
Ad blocker interference detected!
Wikia is a free-to-use site that makes money from advertising. We have a modified experience for viewers using ad blockers

Wikia is not accessible if you've made further modifications. Remove the custom ad blocker rule(s) and the page will load as expected.