Tiyana Gavin Is The Mom In Her Family, She Was Created By MumaX992 In 2014. She Likes To Ground Stephanie Gavin When She Did Something Violent, Bad Or Wrong.
About Her
Date Of Birth: September 6th, 1980.
Age: 35
Children: Stephanie Gavin, Eric Gavin, Natalie Gavin, Terrance Gavin, And Gabbie Gavin.
Husbond: Diesel Gavin.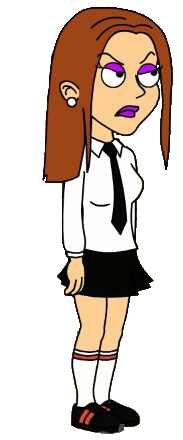 Ad blocker interference detected!
Wikia is a free-to-use site that makes money from advertising. We have a modified experience for viewers using ad blockers

Wikia is not accessible if you've made further modifications. Remove the custom ad blocker rule(s) and the page will load as expected.