Full Name: Dorothy Ramsey
Type: Troublemaker
Voiced by: Shy Girl
Tootie Ramsey is a character based off the 1980s sitcom, The Facts of Life. Known as one of the most annoying characters on the sitcom itself by some fans, she is often used as a troublemaker in grounded videos.
Likes
Gossipping
Roller Skating
Concerts
Jermaine Jackson
Dislikes
Getting Grounded
Being Grounded
Getting in Trouble
Being Accused
Nappies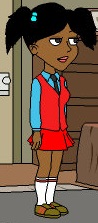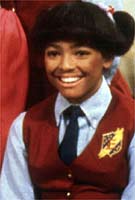 Ad blocker interference detected!
Wikia is a free-to-use site that makes money from advertising. We have a modified experience for viewers using ad blockers

Wikia is not accessible if you've made further modifications. Remove the custom ad blocker rule(s) and the page will load as expected.