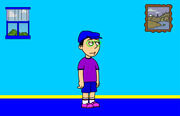 Trent Williams was made by
Jack Sullivan
(then Jack Loves Disneyland. now MrJack1995). He used to be a troublemaker and he was born in 1990. and made up a game called Trent's Hints. First, he played with
Jack
, then
Jack
and Memy9909, and now Memy9909.
Born: June 29, 1990
Age: 25
Girlfriend: Ashlyn
Relatives: Diesel Williams (dad) Kimberly Williams (mom) MrJack1995 (helper) Memy9909 (caregiver)
Ad blocker interference detected!
Wikia is a free-to-use site that makes money from advertising. We have a modified experience for viewers using ad blockers

Wikia is not accessible if you've made further modifications. Remove the custom ad blocker rule(s) and the page will load as expected.