How can you explain this?

This article is a stub. You can help GoAnipedia by expanding it.
Vanessa (ABC/ABC Kids) MUST DIE!!!

A user wants this page to be deleted. Reason why he/she thinks so: Baby Show Lover. If you disagree, explain why in the comments section and then remove the template. Remember, only wiki admins and Wikia staff can delete pages.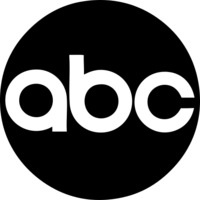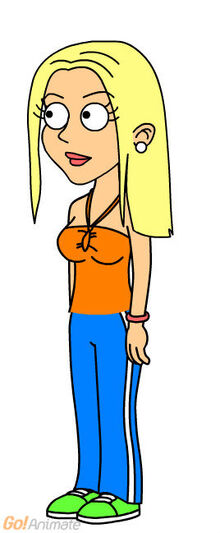 Vanessa is a british girl who is a troublemaker. She is 10 years old. She loves burning stuff including a Penny Crayon VHS. She also loves destroying buildings, She loves disobeying her parents, She loves stealing stuff. She is considered a big time troublemaker! She is a character from Camp Candy!
Full Name
Vanessa Cashmore
Nationality
British
Age
10 years old
4 years old (Nissa Disrespects the new student)
36 years old (Currently)
Birthday
July 10, 1980
Country of origin
London, United Kingdom
New York, United States ("Nissa disrespects the new student" and "The Nissa Series")
Speaks
British English
Appearances
Brian's GoAnimate Series: Vanessa burns Penny Crayon VHS and gets grounded
Brian's GoAnimate Series: Nissa Disrespects the New Student
The Nissa Series: Daniel Needs Friends, etc.
Voices
Bridget (GoAnimate)
Kidaroo (Only GoAnimate) (When she gets mad)
Brian Coukis (British Accent) (The Nissa Series)
Signature Colors
White, Dark Pink, Pink, Light Yellow, Dark Brown
Family
Fiona Cashmore
Spanner Cashmore
Robin Cashmore
Rosie Cashmore
Josh Cashmore
Friends
Josh Cashmore
Robin Cashmore
Bailey
Kirsten
Hadley
Gabby
Mabel
Rosie Cashmore
Likes
Simon in the Land of Chalk Drawings, Fiddie's Italian Kitchen, Bel Canto Restaurant, Rox Burger, McDonalds, Girly stuff, Thorpe Park Resort, Television, Burning stuff, Destroying buildings, Disobeying her parents, Stealing stuff, Hard Rock Cafe, Biscuits (Cookies), Ice Cream, Cake, Crisps (Chips), Telling people to shut up, Winning, Junk food, Fish and chips, Being a troublemaker, Friends
Dislikes
Penny Crayon, Getting grounded, Nissa, Her parents, Baby shows, Pain
Gallery
A gallery of images of Vanessa.