Zoey
is a female character who is created by HoneyLemonIsVeryCute/caroline0204. She's the brother of Randall, she has a boyfriend named
Jacob
, and she has parents. She used to live in Austin, Texas before her family moved to Chicago, Illinois in 2014.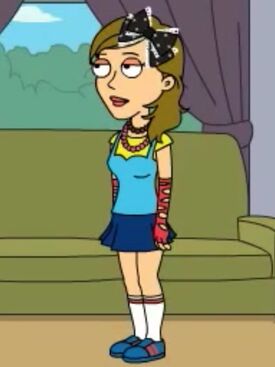 Information
Full Name: Zoey Balkin
Born: July 4 1996 in Austin, Texas
Gender: Female
Hair color: Golden brown
Age: 19
Occupation: Eastmore School Student
Family: Diesel (father)
Kimberly (mother)
Randall (brother)
Tony (brother)
Lisa (sister)
Steven (little brother)
(her best friend)
Voice: Princess
Ethnicity: Caucasian-American
She is often a troublemaker, but not always. She has anger issues. She often fights with Wendy Hamburg, an New Zealand immigrant from Christchurch.
Ad blocker interference detected!
Wikia is a free-to-use site that makes money from advertising. We have a modified experience for viewers using ad blockers

Wikia is not accessible if you've made further modifications. Remove the custom ad blocker rule(s) and the page will load as expected.